02/ 2+kk 50 – 52 m²
The layout of this suite offers exclusive views of the surrounding countryside from two different sides. Wallpaper designed especially for this project, featuring motifs inspired by the local landscape, stretches from the bedroom to the living room and blends the cozy interior with the natural exterior.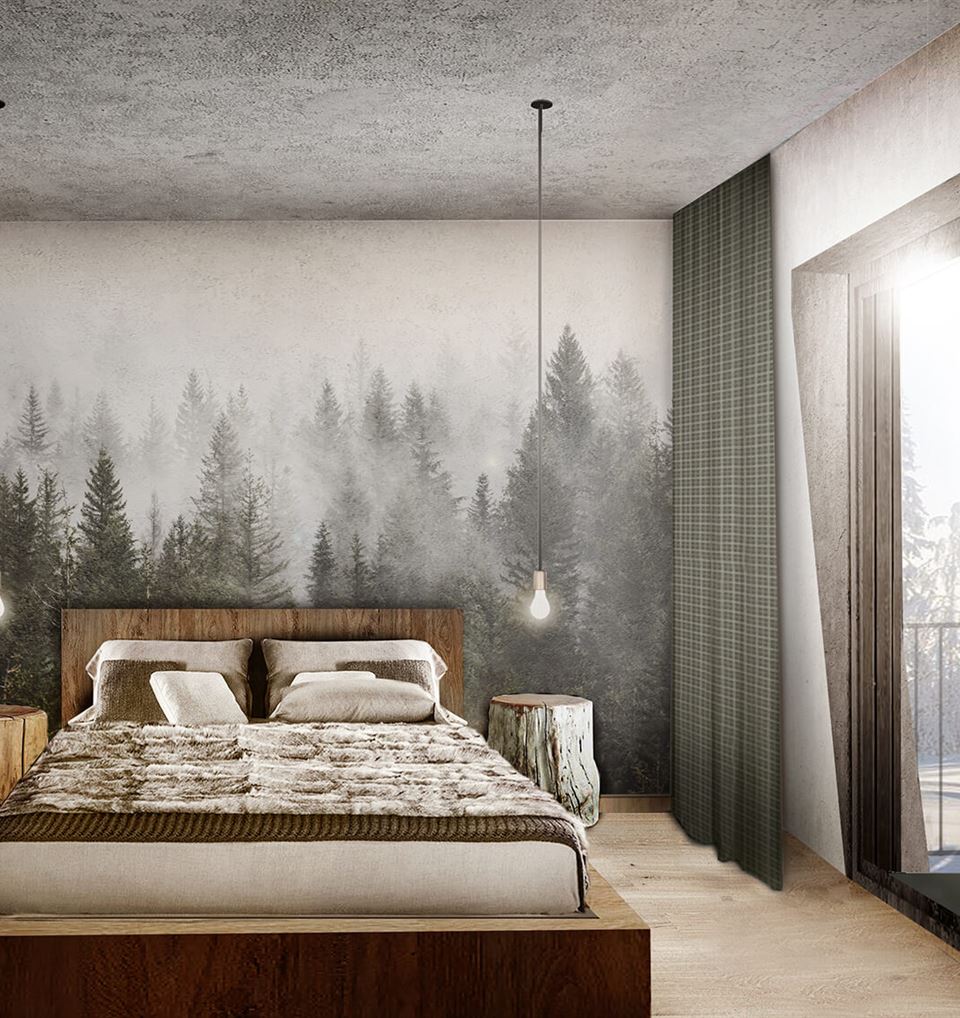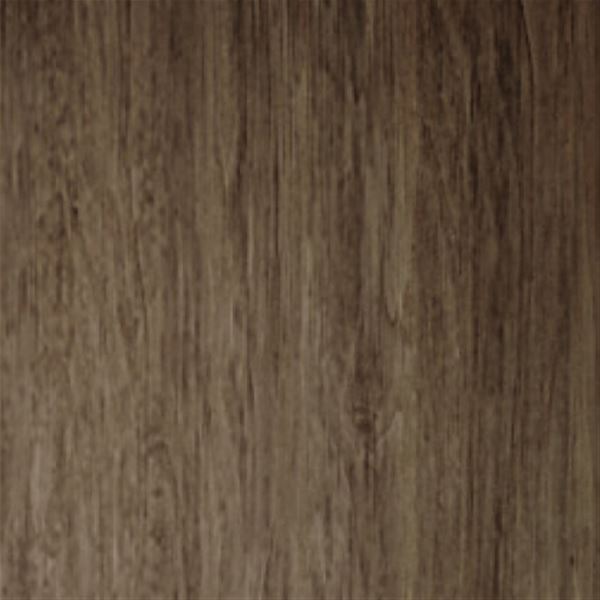 Veneer surfaces
The built-in furniture is made of high-quality wood veneer that is pleasing to the eye and touch.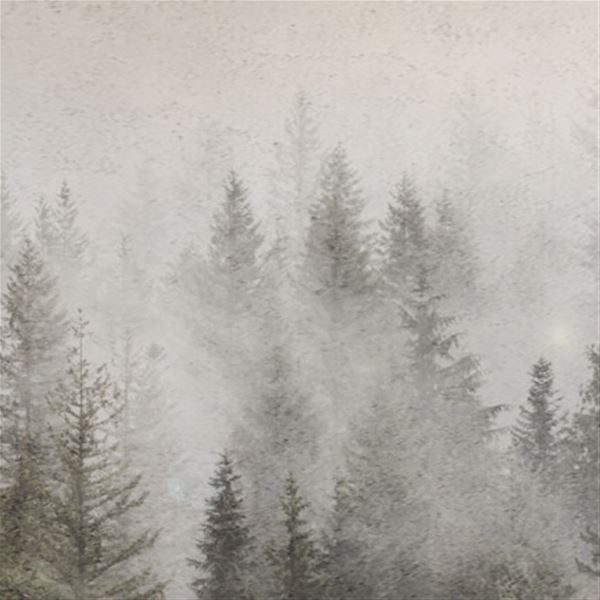 Original wallpaper design
We are choosing an artist especially for Lesní stráně to incorporate the local landscape into their designs. Their work will be featured in every suite and in the common areas of the hotel in the form of beautiful fabric wallpaper.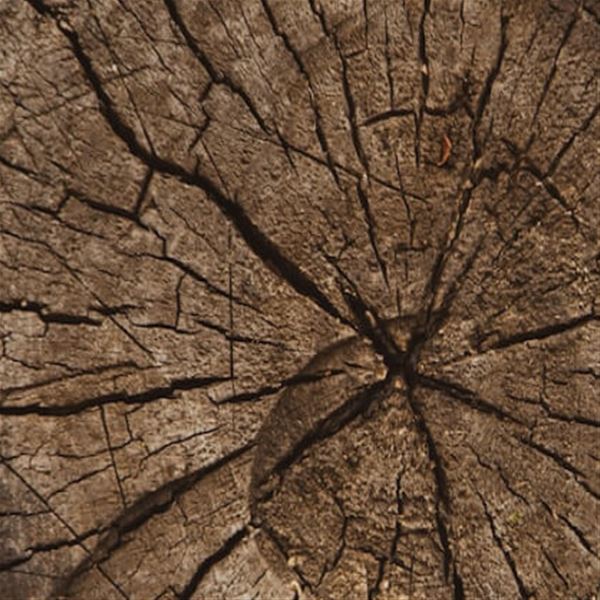 Local upcycling
We take trees that have been cut down or fallen in the surrounding area and give them new life. Trees that spent decades growing in this area will become distinctive coffee tables and other decorative touches in the hotel.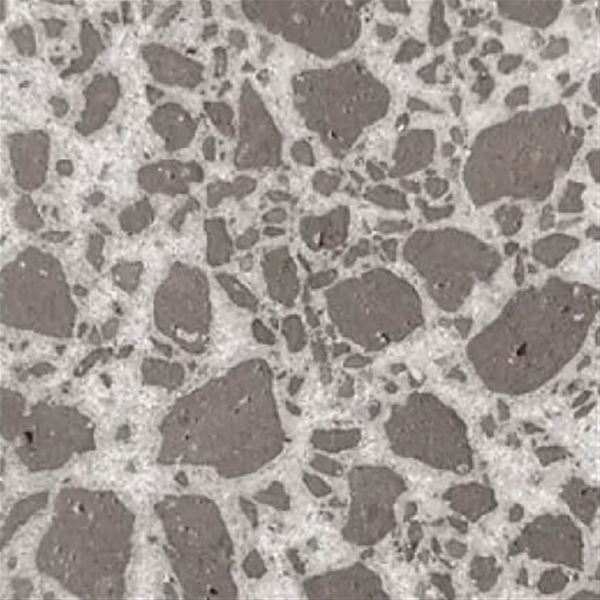 Reusing building rubble
We work with Novavita to reuse old building materials, such as repurposing building rubble to make concrete floor tiles.
Suite 02
Layout 2+kk
Floor area 50 – 52 m²

1. Living room
2. Bedroom
3. Bathroom + WC
4. Hallway
5. Balcony/front yard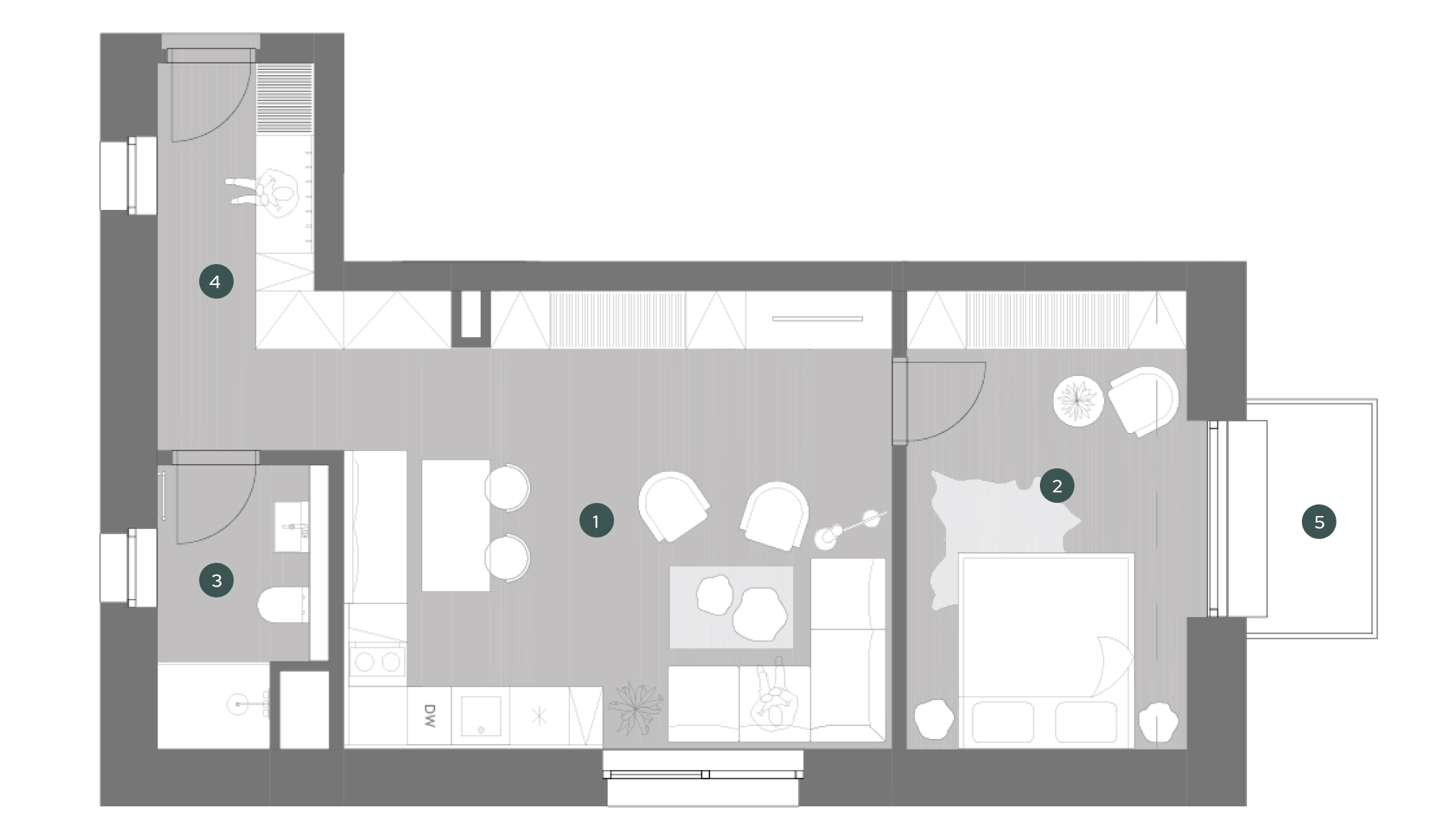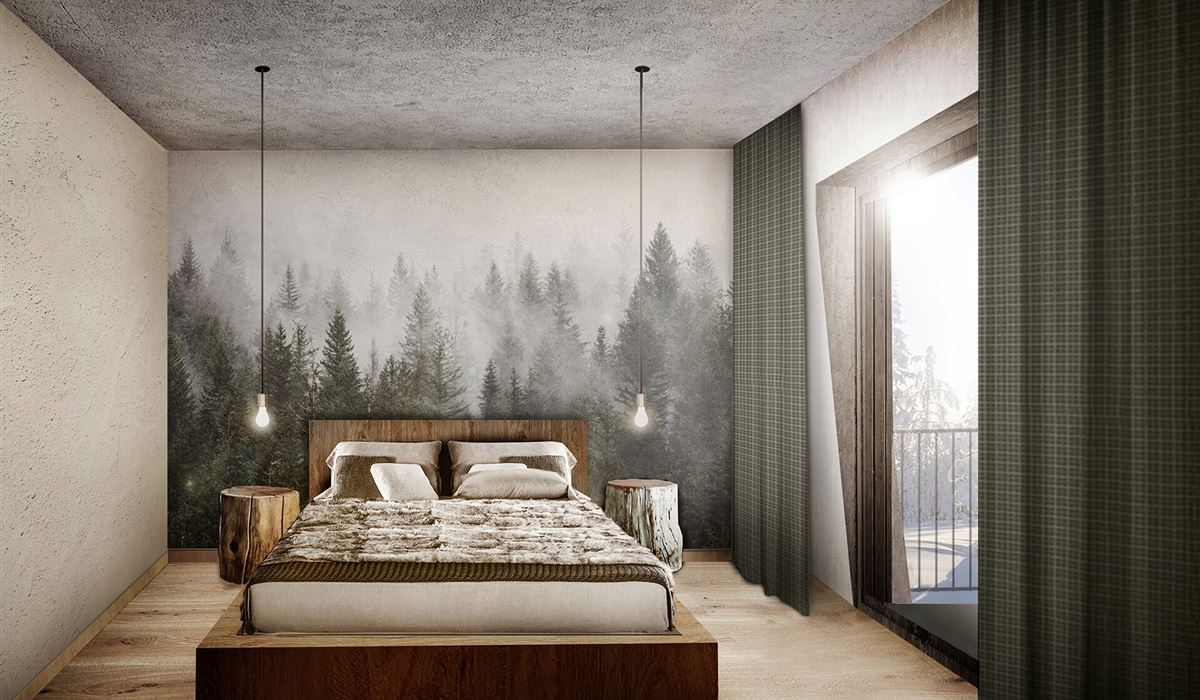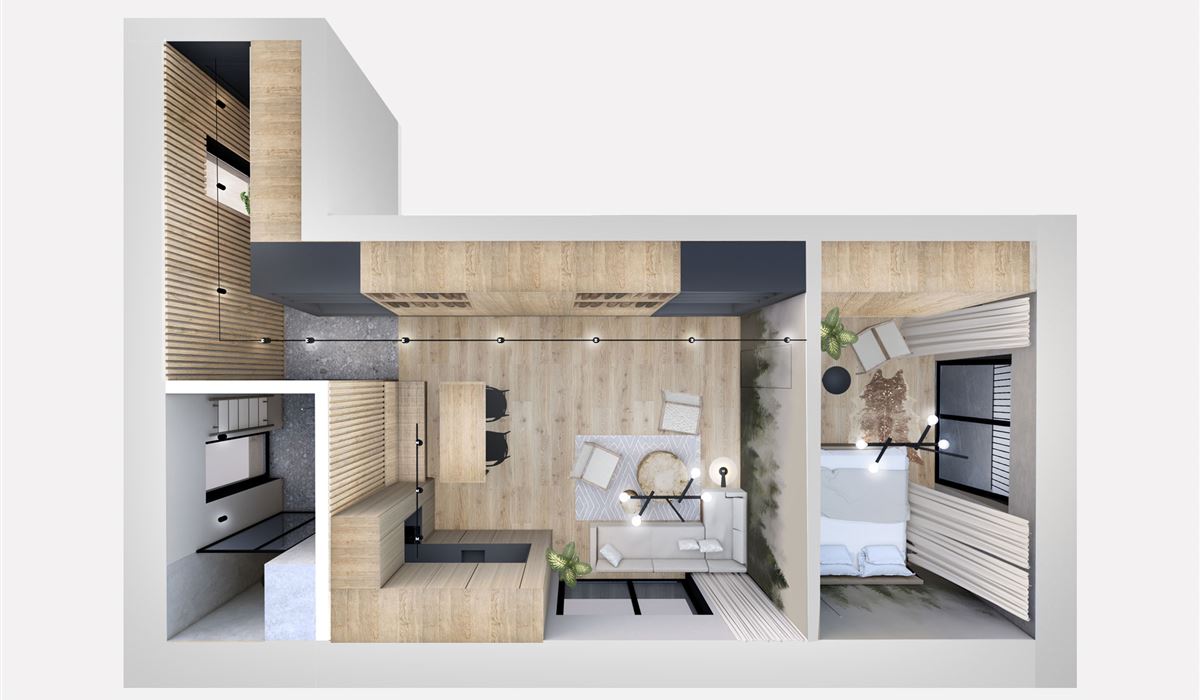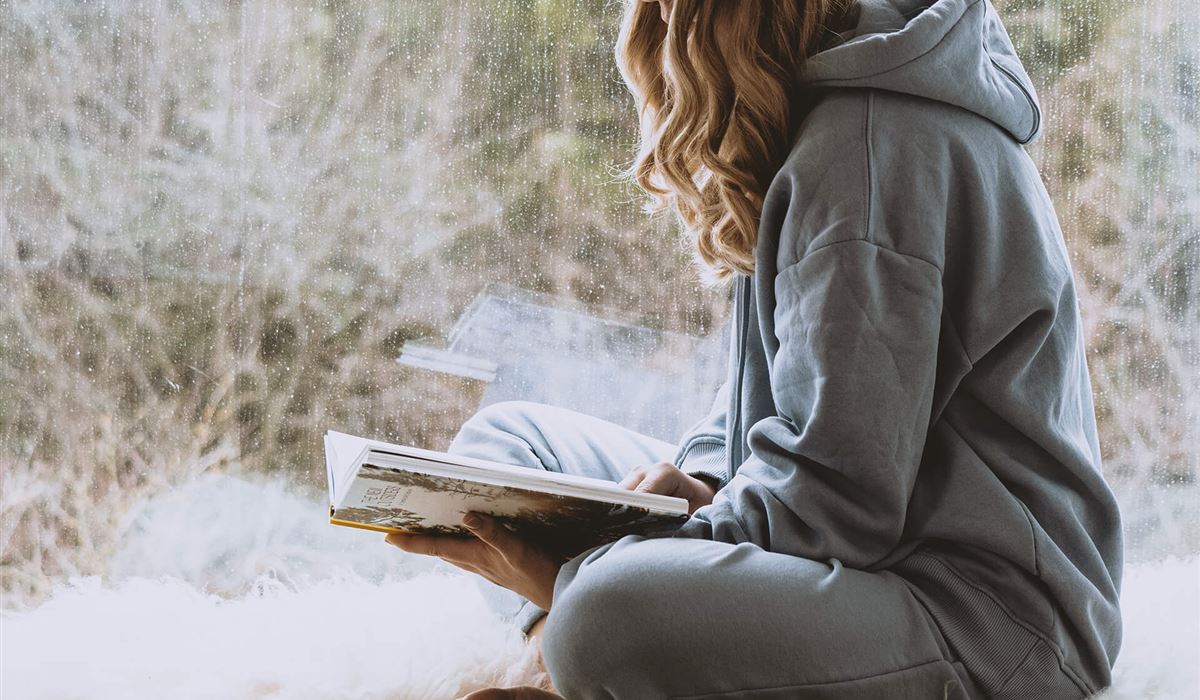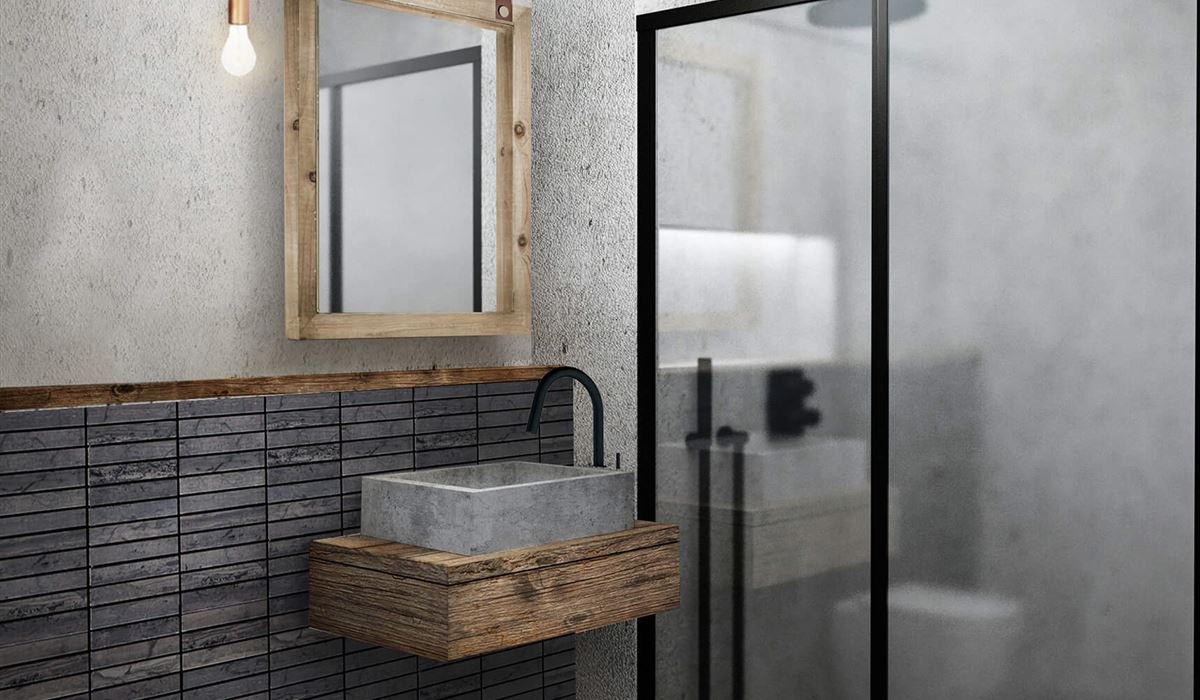 I'm interested
in an investment suite